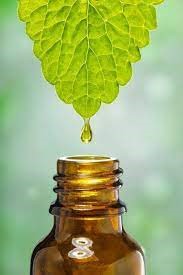 Description:
Young Living (YL) essential oils are aromatic, concentrated plant extracts obtained through cold pressing, steam distillation or resin tapping. Essential oils offer a variety of benefits;
Inspire a positive emotional state
Enhance your physical wellness
Enhance spiritual awareness
Purify your home
Redefine your beauty routine.
Why Young Living?
As the world leader in essential oils, Young Living is committed to unmatched quality and does not compromise on standards. Young Living's Seed to Seal is a promise of purity and it is based on three pillars – sourcing, science and standards.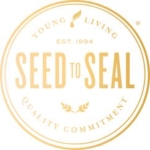 Young Living produces the purest products for you and your loved ones. Specifically, YL maximizes the potency of all products by:
Partnering with 16 farms around the world for optimal growing and harvesting
Growing all plants organically
Hand weeding all plants
Using no pesticides or chemicals
Using no weed killers
Harvesting plants at their peak
Vigorously testing throughout the five-step process:

Young Living's Seed to Seal provides the world's best essential oils from their farm to your home or office! Here's some favorites that Young Living offers: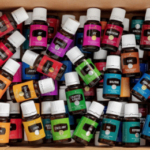 | | |
| --- | --- |
| Young Living Essential Oils | Properties/Benefits |
| Frankincense | Used in religious rituals for over 3,000 years, it is known to enhance immunological function, beautify skin and increase spiritual awareness. |
| Ginger | Helps reduce nausea; supports a healthy digestive system. |
| Grounding | An oil blend to stabilize and ground your day, and work to cope with life's daily challenges. |
| Helichrysum | Rejuvenates skin and helps heal wounds. |
| Lavender | Promotes tranquility, soothes the skin and may provide immune support. |
| Lemon or Orange | A fresh, uplifting aroma that cleanses the air and eliminates odors. |
| Peace and Calming | Creates a moment of tranquility in your everyday life with its uplifting and calming aroma; the name says it all. |
| Peppermint | Promotes healthy bowel function, supports gastrointestinal system comfort. |
| Release | Facilitates letting go of negative emotions, such as anger and frustration. It also promotes harmony and balance. |
| Stress Away | Used for exactly what the name says: stress be gone! |
| Thieves | Supports the immune system, has unique cleansing properties and refreshes breathing. |
| Valor | Instills courage and confidence. |
| White Angelica | An oil of nurturance, protection and positivity. |
–
| | |
| --- | --- |
| Healthy Cooking | Properties/Benefits |
| Young Living's Vitality line includes 47 essential oils such as Lime, Nutmeg and Basil, plus many more! | The Vitality line of products can be taken as dietary supplements or used as important ingredients to culinary creations. |
–
| | |
| --- | --- |
| Healthy and Fit Products | Properties/Benefits |
| Golden Turmeric drink powder | Delicious mango, rose and turmeric drink that supports the body's natural response to inflammation, immune response, joint health, mobility and recovery after physical exertion. |
| IlluminEyes capsules | Features lutein and zeaxanthin to help reduce eye strain and protect eyes from damaging blue light. |
| Inner Defense capsules | Reinforce systemic defenses, promote healthy respiratory function and offer immune support through potent essential oils, including Oregano, Thyme and Thieves. |
| MultiGreens capsules | It is likely that you aren't getting enough greens in your diet and this nutritional supplement is available to help! |
| NingXia Red drink | A delicious drink packed with powerful antioxidants to help against oxidative stress, support normal cellular function, and promote healthy energy levels. |
| SleepEssence capsules | Contains melatonin and four powerful essential oils to help promote restful sleep and support the body's natural sleep rhythm. |
For more information, contact Tami Briggs, Young Living Distributor (Member #16437145) at 952-829-1919 or tami@MusicalReflections.com.