A GUIDED OASIS FOR THE MID-LIFE WOMAN
A Contemplative Journey for Menopause and Mid-Life
Tami Briggs, Harpist • Glenda Cedarleaf, Clinical Hypnotherapist

CD

   $20.00
–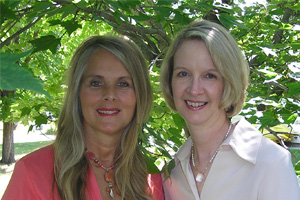 Glenda Cedarleaf, Clinical Hypnotherapist and Licensed Psychotherapist, and Tami co-created this CD. The combination of Glenda's soothing speaking voice and Tami's original harp compositions guides you on a contemplative journey, exploring the challenges and opportunities of menopause and mid-life.
Glenda and Tami offer you a gentle, yet powerful way to settle your nervous system, navigate this transitional time with greater clarity and calm, and help you sleep.
Total Time – 76 minutes
Playlist: A Guided Oasis for the Mid-Life Woman
Welcome – 2:59
Music:  "Inspired by Love"
–
LISTEN
Intro to Relaxation – 14:34
Music: "Stepping Stones" –
LISTEN
Mid-Life Journey – 18:01
Music: "Our Journey" –
LISTEN
Affirmations – 11:17
Music: "Soul's Longing" –
LISTEN
Peaceful Interlude – 10:24
Music: "Passages" –
LISTEN
Sleep into Dreamtime – 18:42
Music: "Reflections" –
LISTEN
All Rights Reserved; Unauthorized Publication Prohibited by Law.
A Guided Oasis for the Mid-Life Woman

  
CD   $20.00
 

What listeners have said about A Guided Oasis for the Mid-life Woman…
"I just wanted to say 'thank you' for putting out such an incredible CD to help the mid-life woman. I was thrown into menopause at 40 due to a partial hysterectomy. I have gone through some changes that are out of my control, but listening to your CD has taught me to connect with myself and appreciate who I truly am. I have learned to turn off my mental chatter and tune into my mind-body connection.
With Glenda's knowledge and soothing voice, and Tami's beautiful therapeutic harp music, this is a powerful combination to heal your mind, body and soul! I would recommend this CD to anyone that wants to turn off the hustle and bustle of life and feel a sense of calmness and relaxation. Most importantly, if you are going through menopause, this is a great companion to have at your side.
Thank you again for getting together to produce such a lovely CD."