Description of Healing Harps for Global Peace and Unity:

Tami Briggs extends an invitation for you to join Healing Harps for Global Peace and Unity. This special community is a network of worldwide harpists who are offering their unique healing gifts for peace and calm. Together, we are changing the world by amplifying the planetary vibrations … we are a high-vibe tribe!!
In our monthly meetings, we meditate with "live" harp music, exchange ideas and experiences, and deepen our learning of global and distance healing. We support each other as we do this important, transformational work.
Possible Contributions to Peace:
Play "Somewhere Over the Rainbow" or "Goldwind" on Sunday at 5:00 p.m. (in your time zone). This is a ribbon of rainbow light encircling the world every week with hope and healing!
Play with intention of global healing and unity, peace and calm, and love at least three times per week for 15-90 minutes.
Participate in monthly global community Zoom sessions to exchange ideas, seek support and contribute to this high vibe endeavor.
Energetically, in meditation, connect with this community for 5-20 minutes daily. (This boosts, maintains and supports the group's high vibe work.)
If this speaks to you, please join … the world needs YOU!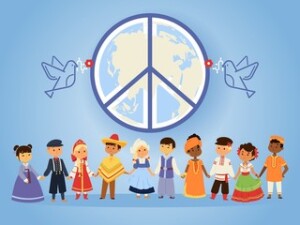 You are Needed!
Now more than ever.
Step into BIGGER! Let's do this … we've got this!!
We came here for this time.
We're "IT."
We're the ones we've been waiting for!!
Founder's Bio:
The George Floyd murder happened in Tami Briggs' backyard (Minneapolis, MN); the ensuing violence and looting was frightening and sad. What could she personally do? Play her harp! Since late May 2020, she has played every day with the positive intention to contribute peace and calm to the world. These daily harp meditations have evolved into a very rich,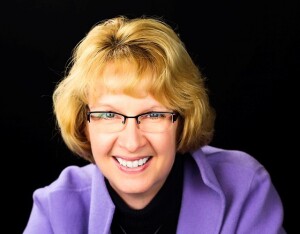 deeply spiritual "practice" using the harp's ancient vibrations in prayer, intention and distance healing.
For the past 20+ years, Tami has served as a therapeutic harpist in the hospital and hospice setting. In 1999, she founded Musical Reflections located in Minneapolis. Tami is an international speaker and dynamic facilitator, educating audiences about using music for good health and in the healing process.
As a composer and recording artist, she has released 15 CDs. Her music focuses on relaxation, comfort, healing, stress reduction and sleep. Tami has also written two books. She holds a certificate from the International Harp Therapy Program and has completed Levels I and II in Healing Touch. Tami also holds two coaching certificates (Beyond Surgery and Soul Retrieval for Healing Trauma).
Prior to Musical Reflections, she co-founded a cross-cultural training company. Tami developed training materials for 35 countries, helping business people on five continents increase their international business success by developing cross-cultural skills. She has lived and worked in Switzerland, and taught American culture in Kyoto, Japan. Tami has an MBA from the University of Missouri-Columbia.
Her newest venture is creating the Healing Harps for Global Peace and Unity organization for harpists around the world who play with love for unity, peace and worldwide healing.
Program Details:


The Healing Harps for Global Peace group meets on the third Tuesday of each month on Zoom for 1 1/2 hours. Times vary to accommodate numerous time zones around the world.
Pricing/Payment:
For payment options for your personal membership ($99 per year) or to provide a scholarship for a fellow harpist, click here.

What harpists have said:
"Our world is in such a precarious place, as evidenced by gun violence, kidnappings, hunger, COVID-19, natural disasters, climate change, exploitation of children, minorities, refugees, excessive police tactics, mass shootings and uprisings. The list goes on and I have wondered, 'What can I do about it?'  By participating in the Healing Harps community, under Tami's active leadership, I am hopeful of positive change through the power of meditation, music and Zoom-sharing with others from many countries with the same concerns. I feel I am doing something."  ~Linda in Pennsylvania USA
"Tami is so generous sharing her knowledge, inspiration and enthusiasm with us through Healing Harps for Global Peace and Unity. She has created a wonderful generous community of sharing and support. It has been wonderful to connect with this group from around the globe with the same intention to help and heal all beings on our planet to encourage peace and restfulness through playing with intention, meditation and meeting up online. It's wonderful that Tami has started this, and connected us all so we can feel part of a collective spreading this around the world, and exciting to watch it grow and develop especially with Tami's links to the United Nations." ~Alice in England
"I wholeheartedly recommend the Healing Harps for Global Peace community to all harpists interested in spreading love and peace throughout the world using the harp. Tami Briggs had a profound vision perceiving the needs of many groups of people who suffer different types of oppressions and connecting harpists around the globe to send compassionate energies to them. I am very grateful to have met this community. Together, we support one another to be confident using the subtle power of our harps.  With her sensitivity and creativity, Tami is doing a great benefit to the harmony of the world." ~Claudia in Brazil
"I was so excited when I heard Tami's presentation about forming this new group of harpists on a mission to spread peace around the world, I just had to join in.  Every time we meet, Tami has an outline, slides and a variety of discussion topics for us to explore, including research findings that support what we are doing. To make it possible for harpists around the world to meet and share experiences, music and ideas, Tami offers the meetings on Zoom at two different times, records them and sends the recordings out to group members. Tami plays beautifully, as you may know, and she opens and closes the meetings with a lovely arrangement of peaceful music. If this resonates with you, and you are the slightest bit curious, contact her about the possibility of joining. We welcome new members!"  ~Barbara in Oregon USA
"Being a member of this sweet and loving global community makes my soul very happy.  I look forward to being in community each month and love supporting the group's high vibe endeavor. Most of all I love playing with the intention of peace, calm, love, unity and universal healing." ~Anonymous in California USA
"Influence as community, sharing greatest intentions, is a natural order of blessing. In resonance with the harp, loved and played by all in the Healing Harps for Global Peace and Unity, there is a light affirming of global together. Love supporting each other, and strengthening the collective offering in musical service." ~Latimah in Australia
"When two or more positive energies come together, the power of the energy becomes exponentially higher. One plus one becomes three = synergy! That is what I experience as a member of the Healing Harps for Global Peace community. I am grateful for this opportunity to meet all these harpists from around the world who play for peace!" ~Christine in Belgium
"I celebrate to be part of this group. Our world is in such a precarious situation that we might think there's nothing we could do as individuals. But, there's a lot we can do in community. Our intentions, thoughts, ideas, playing harps, singing, being in groups … GOOD VIBRATIONS!!!" ~Maria in Argentina