MUSIC: COMFORT CARE FOR HOSPICE
Music contributes to creating an environment – an intimate space – for the transitioning person, the family and the attending medical staff. This presentation demonstrates through story and harp performance how music brings richness, depth and tenderness to the sacred experience of dying.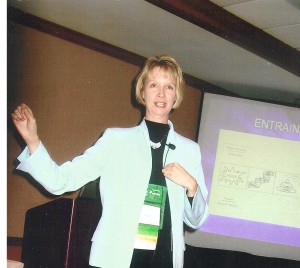 In this session, participants:
Learn creative ideas on how the harp and therapeutic music can change end-of-life care, specifically how we experience illness and death.
Explore how healing music can support the hospice patients' and hospice providers' journeys.
Experience music's powerful role in creating sacred space for end-of-life care.
What participants have said about the Music: Comfort Care for Hospice program…
• "Very important part of helping people into the next transition in the life cycle. Your gift of music is a wonderful contribution to our journey of loving, saying good-bye and losing dear ones."
Mayo Clinic Geriatric Care Conference; Rochester, MN
• "This was a 'pearl' I will take from this conference. It felt like an emotional/spiritual 'debriefing' after several days of intense topics."
Perinatal Bereavement Conference; Austin, TX
• "I learned the vital importance music can play in hospice caregiving. Tami's presentation will make a difference in this community."
Day of Learning and Care for Hospice Volunteers; Holton, KS

Program Structure
Presentation is experiential and includes:

Lecture, interactive discussion, questions and answers.
Meditative, live harp music – modeling using music for the dying process.

Target Audience

Hospice care providers (eg., nurses, doctors, chaplains and pastoral care, social workers, etc.)
Hospice patients and families
Hospice volunteers
Bereavement and grief/loss counselors
Church groups (eg., BeFrienders, Stephens Ministry, etc.)

Participants do not have to be musicians or have any expertise in music to attend.

Suggested Scheduling

National hospice conferences
State hospice conferences
Workshops on self-care for hospice care providers or families/caregivers
Grief support groups

Length
One to two hours.
For more information about our presentations, or to schedule a presentation, please contact us.