WOMEN AS HEALERS: VOICES OF VIBRANCY
In this presentation, Tami highlights key themes from the stories in the book, Women as Healers: Voices of Vibrancy. You will gain a deeper perspective of the power and resilience of the human spirit. You will also explore how these stories connect to your own life.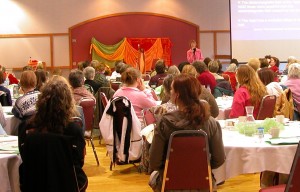 In this engaging and enriching session, Tami will give you a "behind-the-scenes" look at the passion, risk-taking, service to humanity and hopeful vision for the future expressed by the women profiled in Women as Healers. You will leave inspired, encouraged and motivated!
Participants will:
Learn about 12 key attributes of healing women (eg., passion, caring, intuition, fulfillment, etc.).
Experience a musical journey as they reflect on their own healing journey.
Explore whether it is time for their voices of vibrancy to be heard.
What participants have said about the Women as Healers: Voices of Vibrancy program…
• "I so enjoyed your presentation, Women as Healers: Voices of Vibrancy in New Richmond, WI. Your comments blend so well with your harp music. There is just something magical in your performance. So genuine and inspiring."
Women's Retreat; New Richmond, WI
• "I imagine all the women went home feeling they had a special healing and were affirmed on their journeys."
Women's Day of Self-Care; Bella Vista, AR
• "The Tami Briggs workshop was powerful, energizing and amazing. I could feel the energy from everyone attending. Tami is an excellent speaker whose presentation leads me to think about my life and where I want to be. Her harp music enhanced the presentation to allow moments of contemplation."
Mt. Olivet Retreat for Women; Farmington, MN
• "What a day!!!!!!  I looked around the room and was moved by the unique quality of the women there – all drawn to attend because of you. You were so poised, confident, loving and a healing presence. Thank you."
Achieving a Healthy Balance (Women's Wellness Day); Minneapolis, MN
• "I was talking with one of the women who attended the Women as Healers' event and she was sharing with me how she enjoyed your presentation and how it impacted her and her work. She created her newsletter around what you said that touched her and shared it with others."
Velvet and Iron Women's conference; Hibbing, MN

Program Structure
Tami uses an experiential approach and includes:

Lecture, interactive discussion, questions and answers.
Sharing readings from the Women as Healers book.
Musical interludes of live harp music, giving the group time to process and "digest" the program content.

Target Audience

Health care professionals who work with people who are ill
Counselors and therapists who are facilitating others' healing
People interested in deepening their personal healing journeys
Those desiring to live their passion and take action to make their dreams become a reality
Anyone who is interested in expressing their fullest Self

Suggested Scheduling

Women's retreats
Women's conferences
Women's groups
Leadership for women
National health care conferences
State health care conferences
Events for health care professionals to obtain Continuing Education Units (CEUs)
Caregiver events
Support groups
Cancer survivor's groups
Church groups (BeFrienders, Stephens Ministry, etc.)
Stress reduction/relaxation sessions
Days of employee wellness

Length

One to two hour presentations
Half-day workshops
All-day retreats
For more information about our presentations, or to schedule a presentation, please contact us.