Description:
After being asked repeatedly to share her "secrets" playing the harp therapeutically, Tami Briggs created an eight-week offering. In these experiential lessons, we explore different practical tips and harp techniques that are effective at the hospital and hospice bedside. The agenda is individually customized for each harpist's needs and will include: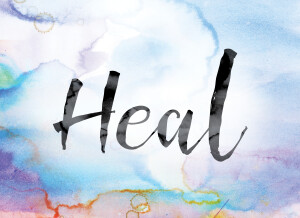 Week 1 – The energy of the harp (as it relates to harp therapy)
Week 2 – The energy of the harpist (physical/body mechanics)
Week 3 – The energy of the harpist (emotional)
Week 4 – The energy of the harpist (mental)
Week 5 – The energy of the harpist (spiritual)
Week 6 – The energy of harp therapy 1
Week 7 – The energy of harp therapy 2
Week 8 – The energy of the harp therapy mission
From these engaging lessons, you will expand your therapeutic musicality and be more prepared to study in a certified harp therapy program and/or offer harp therapy services.
Bio:
Tami Briggs began playing the harp at age 30 and has now played for 30+ years. As a pioneer in the harp therapy field, she studied in the first class of the International Harp Therapy Program in 1996. She is one of the longest tenured therapeutic musicians in the country. She draws upon this breadth and depth of wisdom as she instructs via live or on-line.
Program Details:
These therapeutic harp lessons are offered in person (Minneapolis/St. Paul area) or via Zoom.
Each lesson is one to two hours; we determine mutually agreed dates/times for the eight in

dividual lessons.
Practice time (on your own) is 3-4 hours per week (minimum) to re-wire your playing patterns.
Pricing/Payment:
$500 for the eight-week program ($62.50 per each individual session). There is a $50 discount if paid up-front (total is $450). For payment, click here.
What students have said:
"I completed Tami Briggs' eight-week harp therapy course in March/April 2020 and during the lessons, she was always very upbeat and encouraging. She impressed me as having gained a thorough knowledge of harp therapy through her years of study and experience. Tami is enthusiastic about the harp's potential positive impact on patients in pain. Her course is well organized, providing an introduction to harp therapy, with a focus on its mental and spiritual aspects. It exposed me to concepts for understanding and adapting to a variety of patient circumstances. As I am a harper of intermediate skill, Tami was also able to offer tips on technique and appropriate repertoire. This course was invaluable."   ~Mark, Minnesota
"I had the joy of meeting Tami in the USA. After hearing her play and talking about the interesting work she does at the hospital and hospice bedside, I became very interested in her therapeutic harp lessons.
Tami has completed a Harp Therapy program; she condensed her knowledge and experience into her own compact course.
For me as a professional harpist, taking Tami's program adds knowledge to the work I do. But for those who are not experienced harpists, it will be a very informative course, too. It will inform you about the human being, harp therapy and what it does to you, but it also will make you a better harp player!
Experience her love for the harp and harp therapy work in this course."  ~Pauline, Netherlands