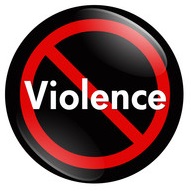 As soon as I posted the last blog about music and violence, I realized I had more to say about this important topic/issue.
Whenever violence "hits" us, we are left wondering why this continues to happen in our beloved country. Is it violent TV, movies and video games? Is it gun laws (or lack thereof)? Is it deep unrest in the depths of our souls? Is it a mental health issue? Is it geo-political? Is it stress-related? Or something else???
And as a harpist, I can't help but ask, "How can my music help? How can I be a part of the solution? How can I assist and/or facilitate the healing process through music?" When the harp is played with a peaceful intention, it is music to soothe the soul, comfort our contemplative core, calm our jaggled nerves, and move us into deep rest.
After each violent episode, I reflect, "What is my intention with my music?" My answer – to bring peace. To nurture your heart. To relax you. To relieve stress. To facilitate healing. I am honored to help you with your journey. To receive the gifts I offer, click to watch videos, order CDs and/or music devices, and purchase downloads. Many continued blessings to you …