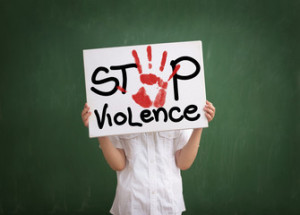 Every time a violent act occurs, I'm shocked, saddened, questioning why, grief-stricken. I am no different than anyone else.
Now, we have social media tools, such as Facebook and Twitter, to process our emotions "out loud," and reach out to comfort and soothe each other. After these brutal events, I scroll through my Facebook stream and I notice many posts of music. We turn to music during these painful, challenging times.
Musicians have a powerful voice. As Arthur Schopenhauer says, "Music is the answer to the mystery of life … it expresses the deepest thoughts of life and being; a simple language which nonetheless cannot be translated." And Hazbat Inayat Khan said, "There is nothing better than music as a means for upliftment of the soul." Perhaps this is why we turn to music and the much-needed message from musicians' during these times of inexplicable violence. It was Charles Munch who said, "Music is an art that expresses the inexpressible."
Sing on … play on … shine on musicians … thanking each of you with deep gratitude.