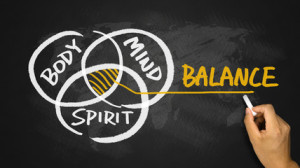 Our emotions are the next area of well-being that we want to "discuss" as it relates to the harp.
We are emotional beings, not logical. And throughout the International Harp Therapy Program (and beyond!), we are challenged to do our own emotional/inner work. The point is if we are peaceful, we play from this peaceful place.
As we learn the harp (or any musical instrument) and learn new pieces of music, we recognize music is rigorous. What we mean by this is it's an examination, looking at many "deep places" within ourselves:
I'm not good enough
I can't learn this
I'll never be able to do/play that, etc.
Besides, we tend to be:
Super sensitive – with a tendency to take everything personally
Empathetic – understanding or feeling what another person is experiencing from within the other person's frame of reference. This means we pick up the vibes from those who are around us.
While both of these make us good at what we do, we have to be mindful, using them to our advantage, not as a detriment.
Another emotional aspect is fear and anxiety. Fear, when it is a negative emotion, can stop us from being creative and it can definitely contribute to performance anxiety. It is helpful to play/perform from our heart and not the nerves.
This blog post gives you ideas of boosting your emotional well-being as a harpist. If you wish to discuss this topic further, contact us. Next up, mental well-being …