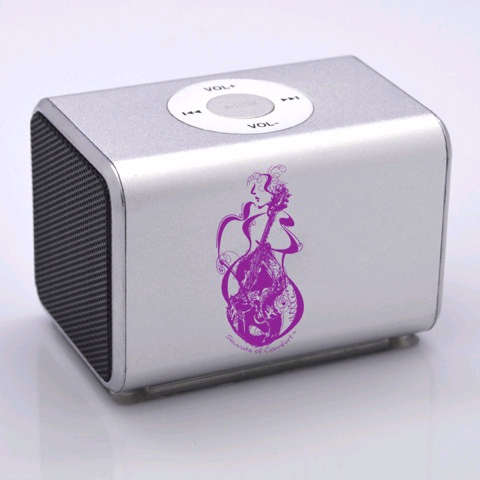 Musical Reflections has an entire section on our website called Music Devices. To fill your hom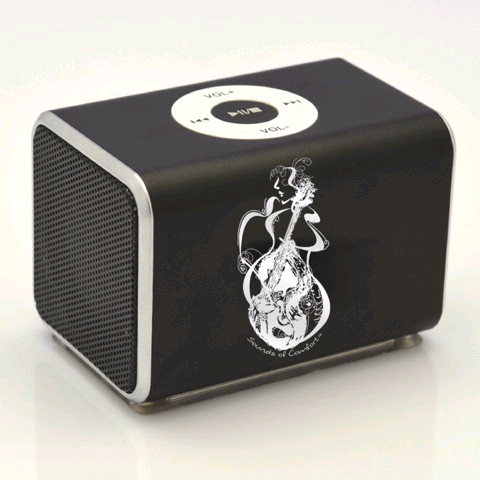 e or office with music (and joy!), we offer several musical "gadgets" – the PlayAway, an MP3 player and the Amazing Mini Music Machine (AMMM). In this blog post, we'll focus on the AMMM.
The Amazing Mini Music Machine is a small speaker (fits in the palm of your hand), is portable and comes with a pre-loaded flash drive with five hours of Tami Briggs' harp music.
It features:
Outstanding sound quality.
Compact design (3″ x 2″ x 2″).
Lightweight, easily portable and ideal for moving from one location to another.
Re-chargeable with a long-lasting lithium battery; plays without being plugged in to electricity.
Capability to use a flash drive.
It comes with:
Battery charger.
iPod cord (the AMMM Machine can be used as a speaker for your iPod, iPad or iPhone).
Instructions for ease of use.
The AMMM is a really unique holiday gift for your friends, family and those you serve. Click here to order today.