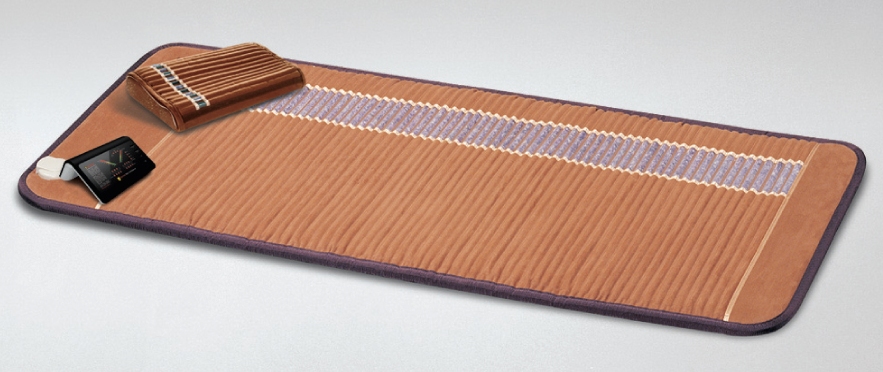 Three years ago, my BioMat arrived at my doorstep and it's been a love affair ever since!!
It is a powerful full-body healing tool and a Class III FDA-approved medical device (#2954299) with the triad of
1)      Far infrared heat – infrared heat penetrates deeper and more evenly than a heating pad.
2)      Amethyst crystals – amethyst is a detox which helps us to eliminate any toxins.
3)      Negative ions – negative ions are similar to water, mountains and waterfalls, and they make us feel good (positive ions make us feel sluggish).
Available in several sizes, the health benefits include:
Relieves pain and eases joint stiffness
Increases blood circulation and cardiovascular function
Improves immune function
Promotes relaxation and sleep
Removes waste and toxins, and assists in detoxification
Helps to drain the lymphatic system
Burns calories
Improves skin.
The BioMat is especially popular and has been proven effective with people who have these issues:
Lower back pain or injuries
Sore muscles, sprains, muscle spasms and soft tissue injuries.
Arthritis and muscular-skeletal ailments
Fibromyalgia and other auto-immune diseases
Autism
Cancer
Click here for more information.  I am also a rep for this wonderful product so please contact me if you would like more information about it.