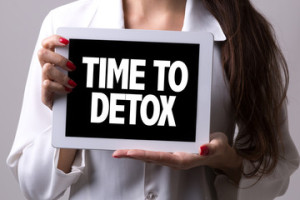 We are reps for a product (that we've mentioned on this website before) called the BioMat. It is a great product! And one of its three elements is amethyst crystals. The pro-size BioMat has 22 pounds of amethyst – that's a lot of amethyst!! And amethyst is a potent detoxification agent – perfect for your summer detox program.
In the summertime, you lay on the amethyst bed, using the infrared heat on the lowest setting (or not at all) and this can help your body rid toxins and "junk" that doesn't serve you for optimal health.
So, here's to your health and summer detoxification. Be sure to contact us if you would like more information.