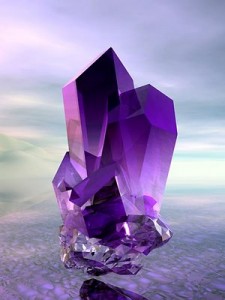 For the past 3 ½ years, that's exactly what I've done … slept on a bed of amethyst!  The product is called the BioMat and it has changed my life in so many ways!!
Amethyst is a very spiritual stone so it has affected my dreams and life vision. It has also helped my body – my joints move freely, my back is open and I no longer have cold hands and feet (my overall circulation has dramatically improved).
I love the BioMat … and all the life changes it has manifested! If you'd like more information about this amazing product, click here or email me.
"This information is not intended to cure, diagnose or treat medical conditions, nor is it a substitute for the product user's guide. Please consult with a physician before beginning this or any other new health care program. Any information with regard to personal testimonies about Richway International's products does not reflect or represent Richway International's product claims. These statements have not been evaluated by the FDA."