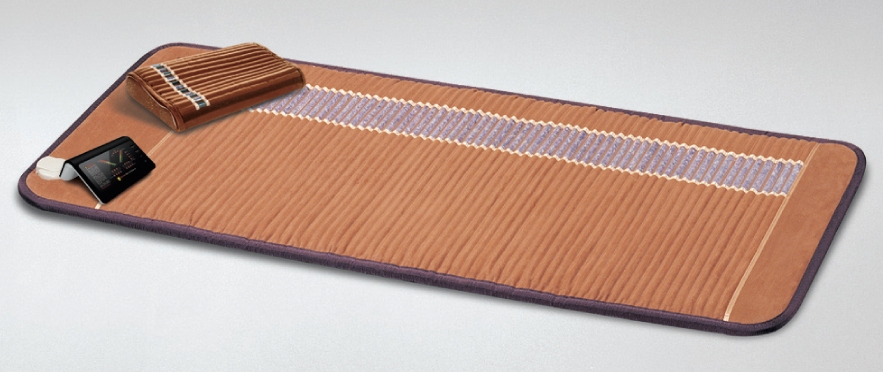 Recently, we had an opportunity to share the BioMat at a Summer Holistic Fair. It is one of our favorite products and it is such a joy to give people an opportunity to try it. Once you try it, you're hooked!! We see this over and over … what fun!
For those of you who aren't familiar with it and haven't tried it, the BioMat is a powerful healing tool made up of three elements:  1) far infrared heat, 2) amethyst crystals, and 3) negative Ions. It is a Class 3 FDA-approved medical device with health benefits of:
Relieving pain and eases joint stiffness, especially sore muscles, sprains, muscle spasms and soft tissue injuries, as well as lower back pain or injuries
Increasing blood circulation and cardiovascular function
Improving immune function
Removing waste and toxins and assists in detoxification
Promoting relaxation and sleep.
Click here for more information. Or, if you prefer to talk on the phone, call us toll-free at 1-844-4BIOMAT (1-844-424-6628). We look forward to connecting!