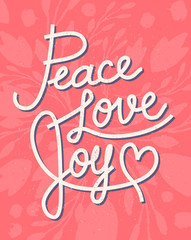 I was recently on a webinar and the speaker talked about sitting for 11 minutes each day in peace, love and joy. Doesn't this sound like an awesome thing to do?!
This puts us in the energy of these lovely feelings … it doesn't get any better than peace, love and joy, right?! And, it raises our vibration individually and collectively. I really can't think of a more important time to do this very simple exercise for only 11 minutes per day.
If you would like to do this Peace, Love, Joy Meditation using a harp solo, non-familiar song, I suggest the "Sincerity" download from the Calm as the Night CD. It is 11 minutes and is only 99¢ to help facilitate a deep connection to peace, love and joy.
Join me in this easy and make-a-difference meditation!