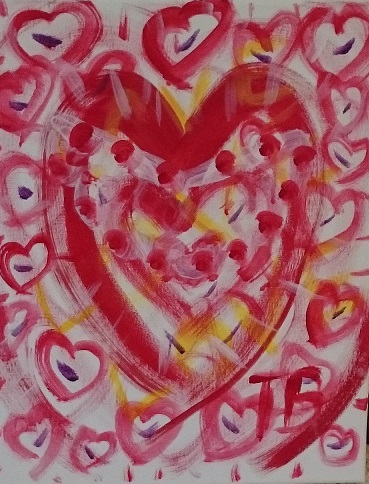 Are you a painter? I am not! However, I have been participating in a really unique art/painting miracles experience!
It is located in Jean Berry's studio in Burnsville, MN, and she hosts 2 or 3 people to paint acrylics on canvas. It is "intuitive painting" so the idea is to let your arm flow, covering the canvas with color, objects, ideas, etc. While painting, Jean interviews the attendees about what we want clarity, balance and wisdom on and she draws (on a separate canvas) her ideas, key words and intuits possible next steps for our topic/issue. It is a really unique way to be coached … and I'd highly recommend it!
While I feel like I'll never be a great painter (yes, I think I'll stick to playing the harp!!), I've definitely gotten some rich insights using this unique process. Oh, and the picture for this blog entry is one that I painted!!