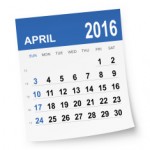 We are excited to be many places during the month of April … it is a great passion to share our work and help you relax!
North Central Healing Touch Gathering – April 1 and 2 in Minneapolis. I'll be playing the harp for the keynote speaker, proving music for the meditations.
International Parish Nursing Resource Center – hosting their 30th Anniversary of the Westberg Symposium, this group will meet in Chicago, April 7-10. I'll speak and play the harp, as well as share harp music at all the worship services.
Divine Anointing – April 16 in Cottage Grove, MN, this "gig" will be co-facilitated with Cathy Mullaney and features 12 divine oils, meditation and prayer with angelic vibrations of the harp.
Allina Reward Luncheon for top employee winners on April 22 – love helping this awesome group of people celebrate … well deserved!
Annual MN Reiki conference – April 23 at the Metamorphosis Center. Join us for a wonderful day!
Guaranteed to be a busy month … looking forward to seeing you along the way if it works in your schedule!