Today is the one-year anniversary of the shooting at the Oak Creek, WI Sikh temple.
One year ago today, I turned on CNN while I was eating lunch. The mass killing was all over the news. Since I have a dear friend living close by, I called her immediately; we were both touched and deeply saddened by this tragedy.
The first week of December 2012, I was doing several holiday "gigs" in the Milwaukee area. After I completed one of my presentations, a woman came up and said, "I'm giving care to the last hospitalized Sikh from the Oak Creek shooting, and I'm wondering if you and your friend (a massage therapist/Healing Touch Practitioner) could work together, providing Harp Therapy and Healing Touch for this man."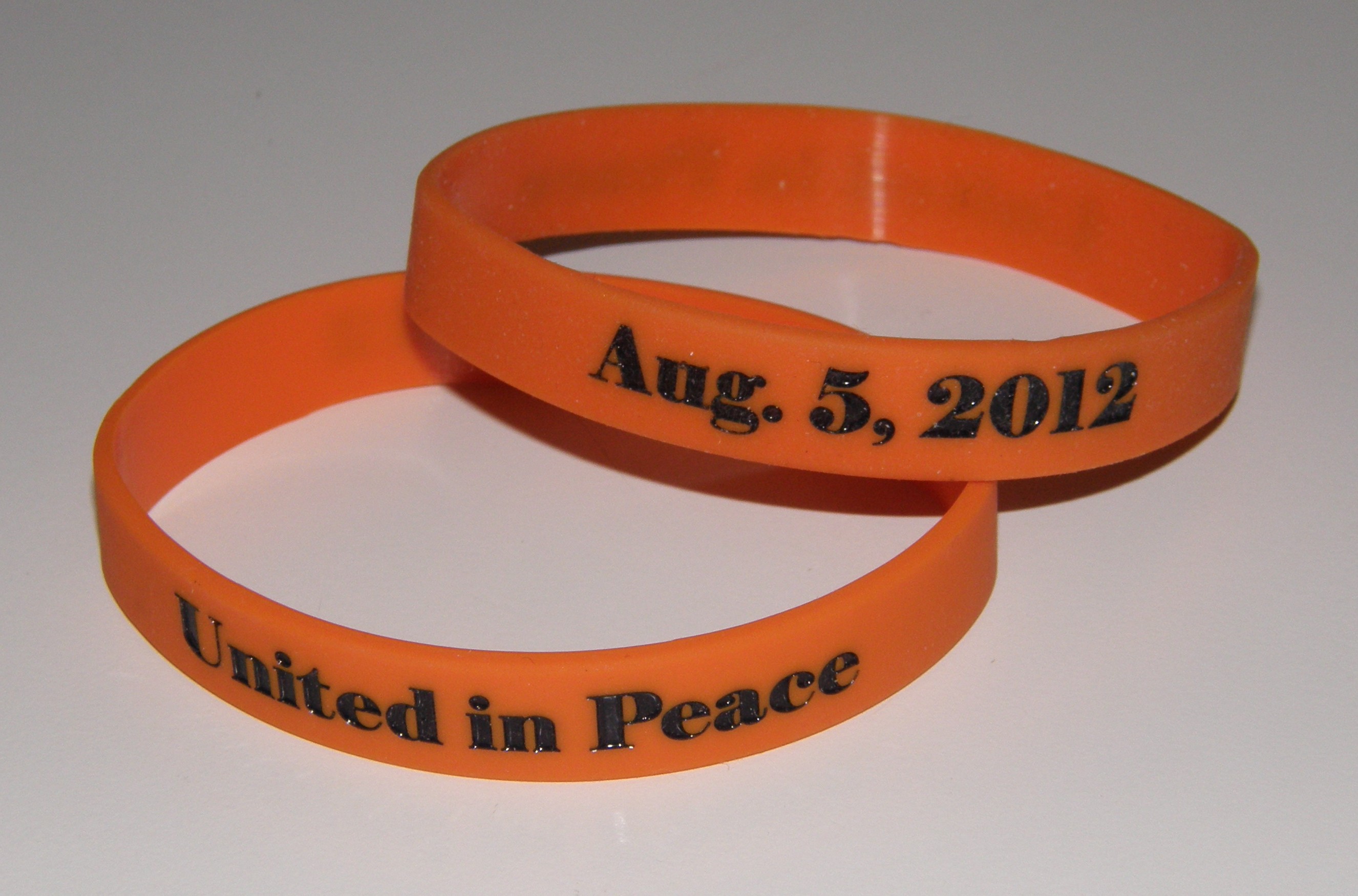 We made arrangements to be present with Mr. Singh on December 4, 2012. This gentleman, one of the top leaders in the Sikh faith, is a highly revered man. His bed was encircled by his wife, two adult sons who are holding round-the-clock vigil, many friends and connections from the community, and numerous healthcare staff. Since the Sikh community is rooted in peace, everyone present wore an orange wrist band with the inscription, "August 5, 2012  ♦  United in Peace."
The intention and prayer of global healing was pervasive in the small intimate space of this holy man's hospital room. It was a beautiful time when our hearts were connected in peace, love and kindness for this very special man — our gift to him after all he's given to the world. 
I am deeply honored to have played the harp for such a holy man. May continued healing happen on many levels to Mr. Singh and this community … and the world.