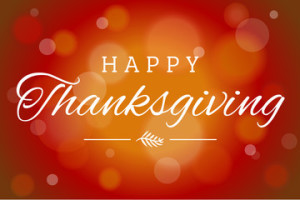 The U.S. holiday of Thanksgiving is coming soon! It is one of our favorite holidays. How about you? It is less stressful (and frankly, less work) than Christmas/New Years. And more importantly, it is a time of gratitude, thankfulness and appreciation. We love to reflect what we are most grateful for from the previous year:
Our customers – that's YOU!
CoVid gave us the opportunity to discern about what's the "next generation" of our work/business. Stay tuned for exciting new launches coming soon!
We also love our "sister businesses" – the BioMat and Young Living essential oils. We love these products personally and enjoy sharing the benefits with those we serve. It's a win-win!
We have loved working with our therapeutic harp lesson students. These students already know how to play the harp, but want to learn more about playing at the hospital and hospice bedside. What a joy and honor to work with them!
Every time someone signs up for our new on-line course called "Sounds of Healing for Wellness Professionals," it brings us joy! We love sharing our content in this unique, cutting-edge format.
Since Musical Reflections' inception on May 21, 1999, we have been passionate about offering various products and services to contribute to your healing journey. What an honor! We are so grateful … Happy Thanksgiving!