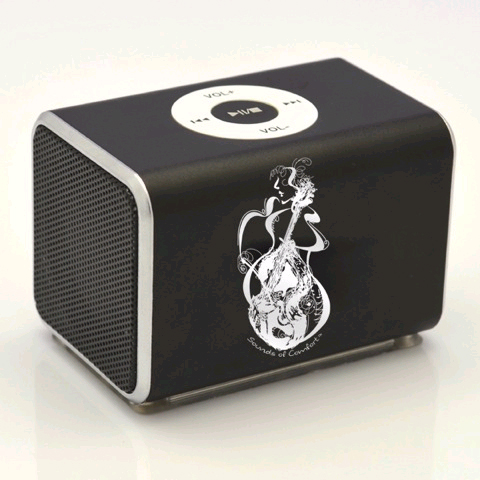 Do you have people on your Christmas list who have everything and they are super difficult to buy for? We have a couple of suggestions of really unique gifts:
AMMM – this stands for

A

mazing

M

ini

M

usic

M

achine (and affectionately called the AMMMM!). This hand-held speaker comes with a flash drive that is pre-loaded with 5 hours of beautiful harp music. Click here for more information.
Angelic Vibrations – this MP3 Player is pre-loaded with 4 hours of Tami Briggs' harp music. It is the size of a credit card, and comes with ear buds and easy-to-use instructions … all self-contained in a small plastic box. More information is available by clicking here.
If you have questions or need additional information on either of these music devices, please don't hesitate to call us at 952-829-1919. We are happy to help you get perfect gifts for those on your Christmas shopping list!