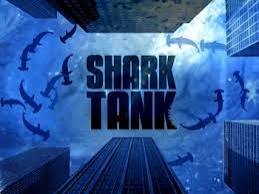 I have written about Shark Tank on this blog before … it's one of my favorite TV shows! I love the entrepreneurial spirit, learning about other people's ideas and businesses, as well as what creates a successful "pitch" to the financial sharks of the show.
The products that interest me the most are – you guessed it – holistic, au naturel products that contribute to society's overall well-being and health. There have been a number of these pitches during the tenure of Shark Tank.
Without failure, Mark Cuban is always a nay-sayer, Mr. Negative, rolling his eyes and making fun of these holistic companies. I find this most offensive … and frankly, I feel like muting my TV every time he talks (regardless what the product is).
These holistic companies have a lot to offer and the world is leaving Mr. Cuban behind. He misses out on many great opportunities … and, of course, the entrepreneurs are probably grateful he's not their new money manager! These holistic companies continue important missions while Mark Cuban "sleeps" in his own negativity. As they say, "Carry on, healers of the world!"