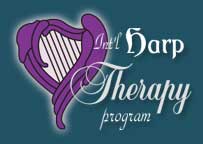 In mid-August, a group of harp therapists from the Midwest met in Cedar Falls, IA. We had a great time, but also got up-to-date information on the latest "happenings" from around the world.
This conference was special because both of my revered harp teachers were present! Gaylord Stauffer was my beginning harp teacher and he organized the conference; Christina Tourin, founder of the International Harp Therapy Program, has been a major influence and teacher in my harp therapy work. I am deeply grateful to both of them…
I presented a session on "Self Care for the Harp Therapy Practitioner." It is a topic I'm very passionate about! With a few "tweeks," I'll be making this session available to other healthcare professionals. It's so new that it's not on my website yet, but watch for up-dates … coming soon!   In the meantime if you want more info, please e-mail me.