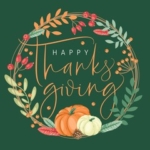 Thanksgiving is a special holiday of gratitude and to remember our blessings. We have many items on our list … here's just a few:
Healing Harps for Global Peace and Unity – a beautiful, sweet community of harpists from around the world who are playing with intention of peace and calm.
Our clients who have asked us to speak and play … what an honor and beautiful experience working with each of you.
Peace Meditations – to the loyal meditators who contribute peace "to the field," you warm our heart.
Virtual harp therapy students – we love working with those interested in this special topic.
Daily harp playing, carrying the harp vibrations across the airwaves to facilitate peace and healing for the planet. Much needed!
We are also very grateful for several organizations – the United Nations Commission on the Status of Women, Pathways To Peace, World Unity Week and Rotary International EClub of World Peace for meaningful opportunities within the peace movement.
As you can probably see, our heart is full of gratitude … thank you!