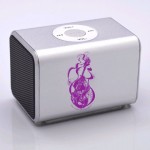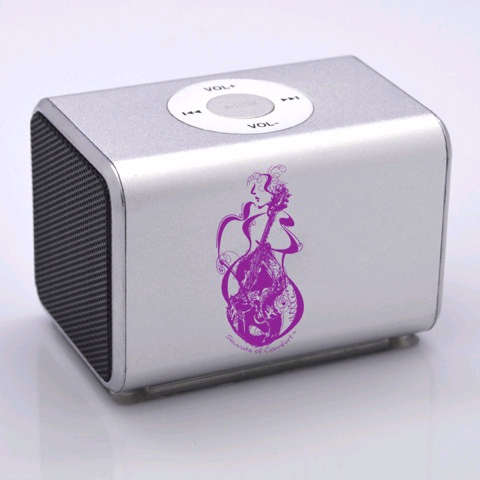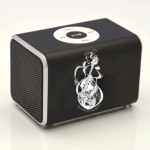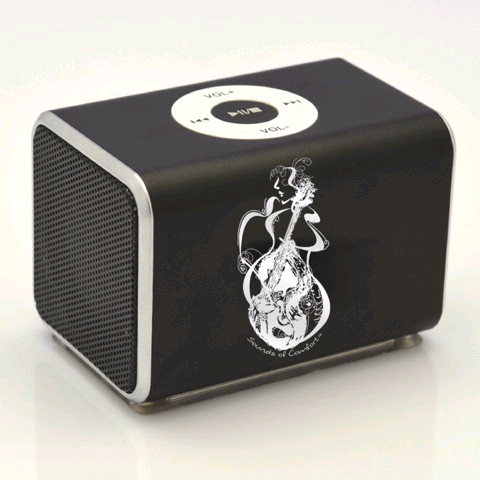 We are fascinated by all gadgets these days!! When I have an exhibit table set up with all my CDs and the Amazing Mini Music Machine (AMMM), I watch customers discover the AMMM and exclaim, "What's this?!"  We L-O-V-E gadgets!
The AMMM fits in the palm of your hand and is a mini-speaker. It comes with a flash drive that is pre-loaded with 5 hours of Tami Briggs' harp music. Click here to order.
A perfect holiday gift for your family, friends and/or those you serve, it features:
Outstanding sound quality.
Compact design (3″ x 2″ x 2″).
Lightweight, easily portable and ideal for moving from one location to another.
Re-chargeable with a long-lasting lithium battery; plays without being plugged in to electricity.
Capability to use a flash drive.
It comes with:
Battery charger.
iPod cord (the AMMM Machine can be used as a speaker for your iPod, iPad or iPhone).
Instructions for ease of use.
Click here to order today!