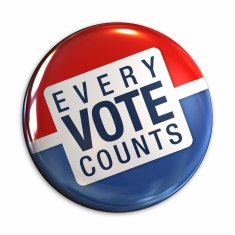 Today is Election Day in the U.S. of A.!! While every election day feels important, this one is likely the most significant in our lifetime … be sure to VOTE today (if you haven't already done so).
We will be hosting a virtual Peace Meditation from 1-6 p.m. CST. A select group of our friends will be in meditation throughout this time. I'll play harp songs throughout the afternoon to keep our vibration high, as we hold space and intention for the Highest Good for our country and the world. It is a very powerful experience to be in community with this awesome group! At 6 p.m., we will meet in a local restaurant and then return to our respective homes to watch happy election results on TV … hopefully!
Again, PLEASE VOTE!!