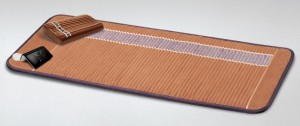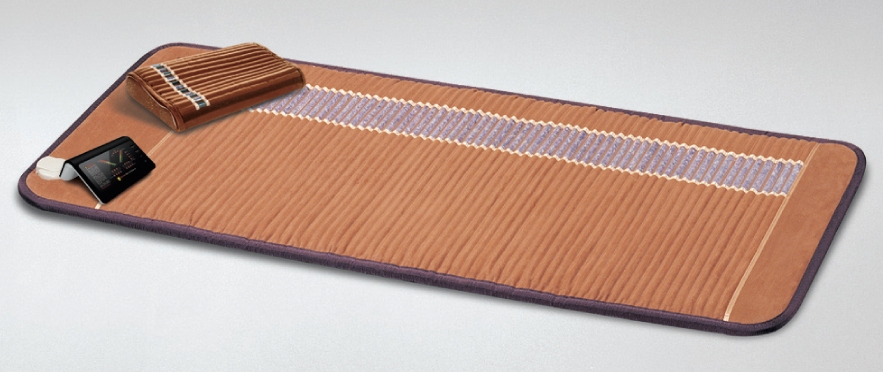 Was detoxing one of your New Year's resolutions? There is a lot of current interest in detoxing our bodies. Perhaps it is because of our toxic environment – from the air we breathe to the foods we eat to the chemicals used on our land, etc.
There is lots of information available on the topic of detoxing, as well as some unique approaches. One of those unique approaches is a product that we rep and love for detoxing called the BioMat. And how specifically does detoxing happen with the BioMat? Well, one of the three elements in the BioMat is amethyst and it is a powerful crystal that has been used for centuries with the specific intention of detoxification.
The professional-size BioMat has 22 pounds of amethyst so this makes it a very potent healing/detox tool. Because of this, it is important to start with short sessions on low to medium heat. This helps avoid detoxing too quickly. If you over-use, you may detox too quickly. This results in feeling nauseous, head-achey, dizzy, etc. While this won't hurt you, there's no need if you take the recommended approach of slow and low.
It is also vital to drink lots of water to detox. We suggest drinking at least one glass of water before you use the BioMat and be sure to drink another glass of water after you complete your session. This does two things: 1) helps eliminate toxins from your body, and 2) avoids getting dehydrated (which can make you feel nauseous).
Finally, how will you know that you're actually detoxing? You'll detox through sweat, urination and bowel movements. You may see some significant changes in one, two or three of these ways. Here's a couple of examples: 
A nurse put herself through nursing school by cleaning houses. Softscrub was the chosen cleaning solution. When she started using the BioMat, her whole body reeked with the smell of Softscrub … and her cleaning jobs happened 15 years earlier! She was detoxing these impurities from her body that had been stored in the cells for many years. From a health perspective, isn't it great to get these toxins out of the body?!
A dental hygienist commented that her bowel movements were orange when she first started using the BioMat. She was eliminating chemicals and impurities that she held in her body from her work environment in the dentists' offices of 40 years.
In summary, releasing toxins is critical to overall health, vitality and wellness. Let us know if you'd like to continue this discussion … we are happy to chat more about this amazing product!
(Please keep in mind that these are general ideas and you should always consult a medical professional before making a change in your individual care plan for your overall health.)