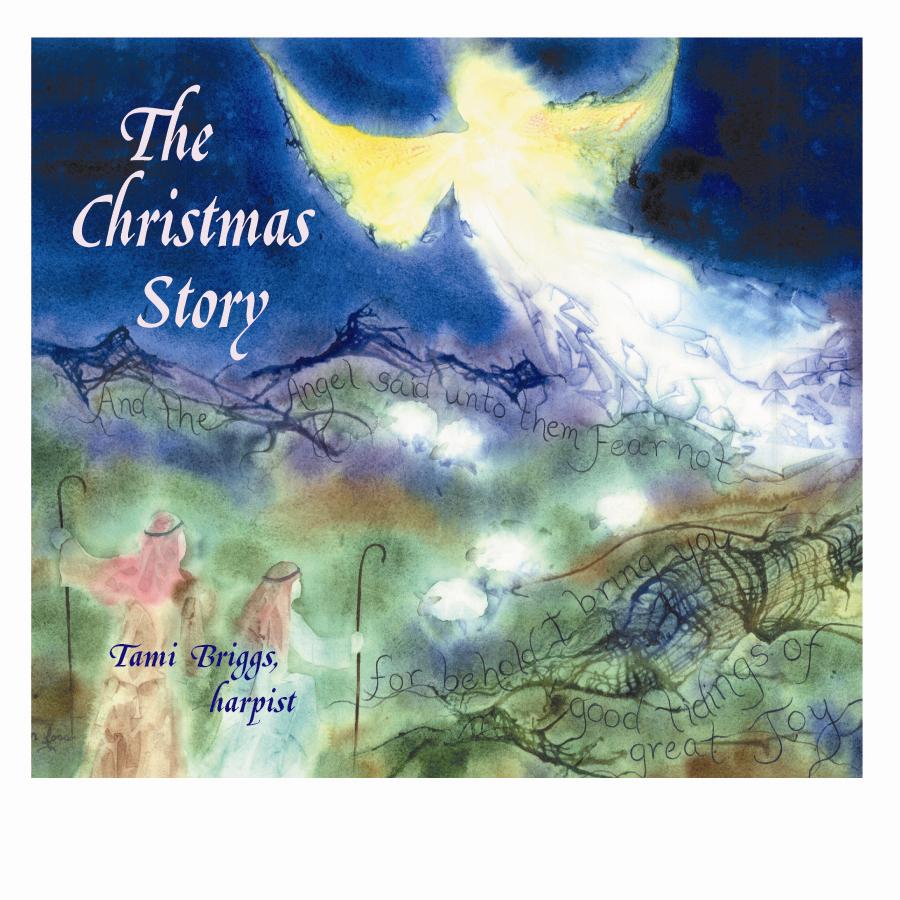 We have posted this before … and it warms our heart that Daily OM loves this CD, so we decided to post again! Here's the review they wrote about The Christmas Story CD:
"Harpist Tami Briggs is a sound healer whose angelic, gentle playing bypasses all resistance to touch the root chord of the human soul. She honed her healing skill via personal appearances at hospitals and hospices, bringing her soothing sounds right up to the beds of those most in need. Bringing her knowledge of healing into the recording studio, Briggs makes harp music that's simple, sweet, and deeply soothing. Embracing a less-is-more strategy, The Christmas Story interprets classic holiday standards into gentle solo-harp pieces, potent enough to hush a room of chatting relatives, relaxing enough to play in a child's bedroom to help them fall asleep on Christmas Eve. And if you should find yourself alone for the holidays, Briggs becomes an angelic friend, her music a shimmering presence rooting you back to humanity.
Capturing the vibe of a live performance, The Christmas Story offers audio quality sharp enough to give the illusion that Briggs is playing right in the same room as you mull through your presents or nap on the couch in a sea of torn wrapping paper….The CD wraps up with the feeling of belonging to something larger than oneself, as Briggs' gentle touch with the harp suffused even her frequent impassioned glissandos with warmth. More than just a bunch of carols played on the harp, Briggs skirts in and around the familiar melodies with the finesse of a jazz soloist, albeit one with no agenda of showing off chops, but rather of hitting all the right notes to warm the back of your neck and open your heart. Put on The Christmas Story when you need a gentle reminder of what the holidays are about: peace, love and spiritual regeneration."
We are honored and humbled by the Daily OM's lovely words. And if you want to experience it for yourself, The Christmas Story is available as a CD or download. Enjoy!