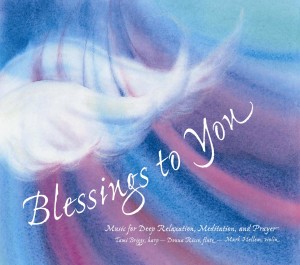 Do you select a "Word of the Year?" I do! For 2019, my word is blessings … I feel so blessed! Blessings abound in so many areas of life and in so many ways …
Basic needs (food, clothing, shelter)
Social interactions (friends and wonderful support system)
Finances (abundance and prosperity)
Spirituality (powerful meditation practice connected to the Divine)
Physical (great health and cadre of holistic healthcare practitioners looking after my well-being)
Etc., etc., etc.
This is the beginning of a gratitude list … you may enjoy making your own, as it's a fun exercise! As you write, you might also enjoy listening to a harp CD called "Blessings to You" for even greater inspiration! The other ritual that I started on January 1, 2019, is to remember one image right before I go to sleep each night that brought joy. What a lovely way to drift off to sleep.
So, here's to your blessed life … happy 2019!