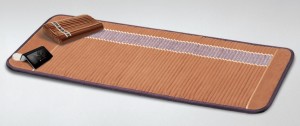 I was recently talking to one of the BioMat distributors on my team and her comment/observation was, "Never has there been a more important time to pay attention to your health!"
I know from personal BioMat use and serving many customers, the BioMat is an important component to many peoples' health and healing. CoVid and the need to boost our immune system heightens our need to use the BioMat. A unique blend of three healing elements, the BioMat utilizes far infrared heat, amethyst crystals and negative ions.
If you are interested in more information about how the BioMat can help you and your health journey, let's connect!