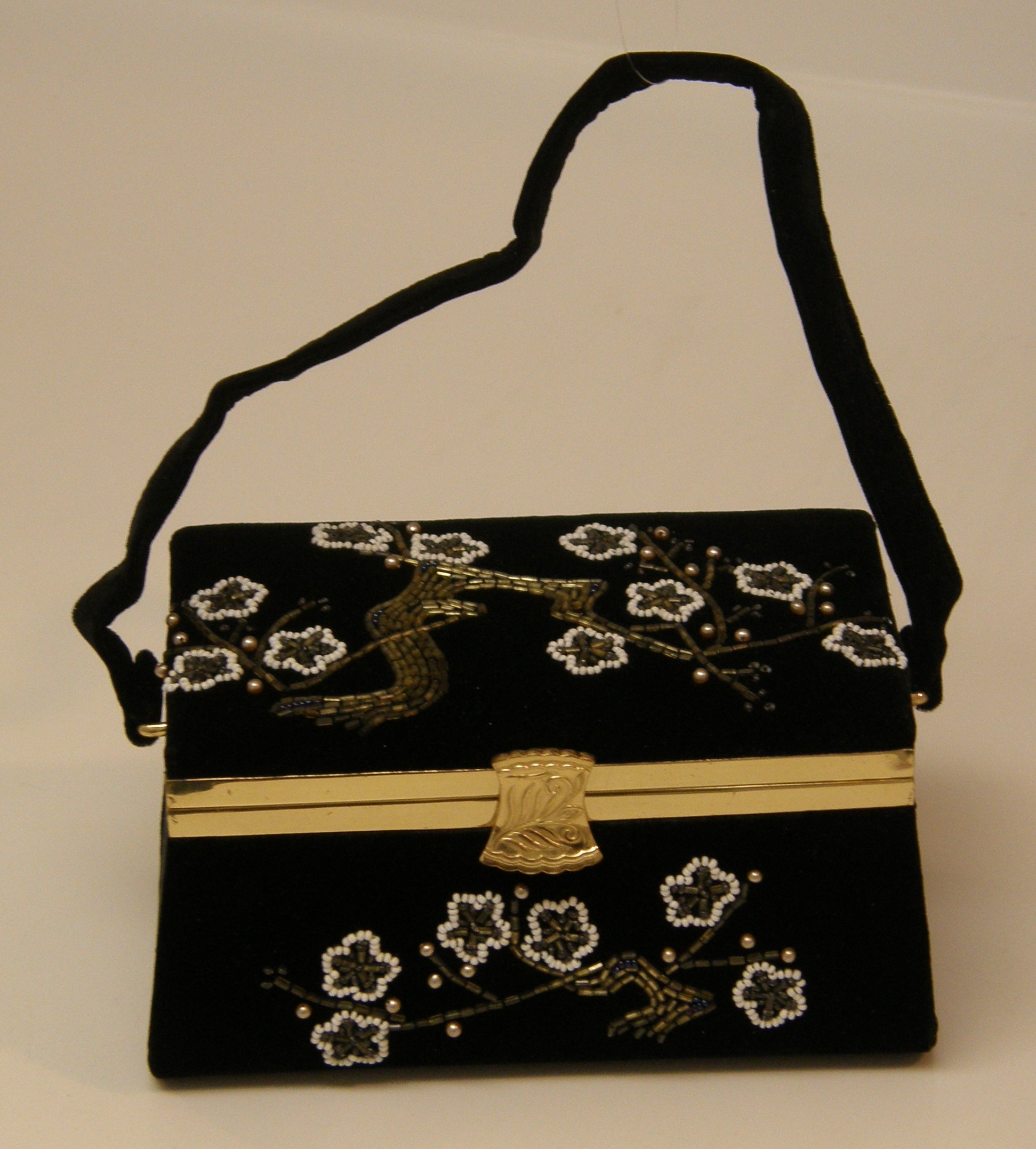 Every Christmas, I get a parcel mailed to me from my dear Aunt Marg in Kearney, Nebr.  She is my Dad's sister and they have always been emotionally close. (My Aunt is #3 and my Dad is #4 of 13 children – there is approximately 18 months between them. They went to school together and were very active in "raising" many of the younger siblings.)
Last Christmas when I opened the big brown box that Aunt Marg sent, it was filled with estate jewelry … it was like a treasure trove of all kinds of costume jewelry.
At the bottom of the box was a pair of light purple "Snoozies!" socks. Since I live in Minnesota and love purple, I thought these would come in handy. And there was one more box to be opened at the very bottom. On top of a little gray box was a note that read "This is from your Dad when he was in Korea. (He served in the Korean War and was stationed in Tague, South Korea.) I want you to have it, if you want it. If you don't want it, just send it back. I'm just not sure it will get to you after I am gone. It is very precious to me and I have kept your Dad's writing inside all these years."
When I opened the box it was a BEAUTIFUL beaded black velvet purse in impeccable shape (pictured above). My Dad, as a young solider, picked out this special gift for his beloved sister and sent it to her from Korea. Aunt Marg had kept it all these years in its original box, never used it … and now was gifting it to me! I sat on my sofa and sobbed – I was so touched.
The next day I was flying to Kentucky to be with my parents for Christmas and while I was there, I did a Christmas harp concert for the assisted living residents where my parents live. At the end of the concert, I surprised my Dad with this story and showed him/the audience this little black purse. I was so emotional as I shared this lovely story with the group and my dear Dad sat on the front row and cried right along with me … it is one of the most meaningful, heart-felt gifts I've ever received and a very special moment in a presentation with my dear Dad present.
I have shared this special story with many groups during the past year … I encourage audiences to reflect on the very special gifts they have received and the gifts/talents they give to others.  And I encourage you to do the same …