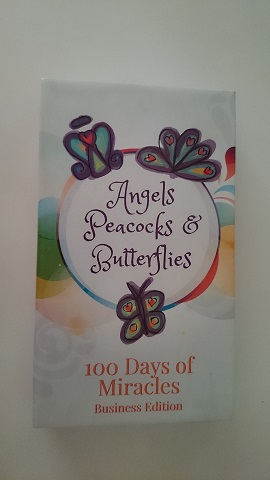 We recently completed a "course" called 100 Days of Miracles. It is actually a game with three mini decks of cards to draw daily–angels, butterflies, and peacocks. You may ask why these three symbols? The developer, Jean Berry, of the Business Miracle Academy, shares, "Angels are reflective of the inner work that we do to create a successful business, peacocks symbolize the outer work and butterflies are all about collaboration."
So, for 100 days, it was a daily draw. We loved the messages and the action steps from each of the three cards. As we completed these items, it really moved our work/life forward…a lot!! And yes, we experienced miracles upon miracles, and we are grateful.
And now we recognize why only 100 days…why not keep going to manifest more dreams coming true?!